2022 Fortune MPW Chefs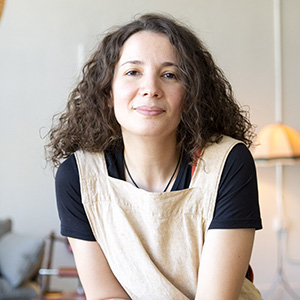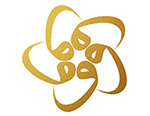 Warda Bouguettaya
Executive Pastry Chef/Owner, Warda Patisserie, Detroit
Warda Bouguettaya is a James Beard Award Winner Pastry Chef and co-owner of Warda Patisserie, a modern patisserie located in the heart of Detroit and inspired by the seasons, local bounty, and her previous life and travels in Algeria, France, and Asia.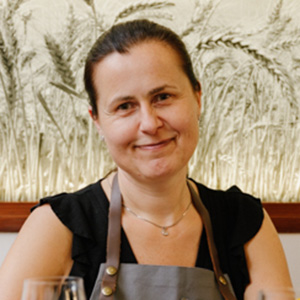 Anya El-Wattar
Executive Chef/Owner, Birch and Rye, San Francisco
Anya El-Wattar, a Russian-born émigré and a decades-long San Francisco resident, believes that creatively imagined food can connect cultures. Receiving her formal training from the Natural Gourmet Institute, she is successfully changing the perceptions around her native cuisine. Opening the first Russian restaurant in America ever to be listed on a Michelin guide, Birch & Rye, Chef Anya found a way to share elevated elements of her heritage while offering a nurturing refuge for all to experience. Exuding hope and peace, she recently co-hosted high-profile fundraisers that raised more than $100,000 to benefit the World Central Kitchen's efforts in and around Ukraine.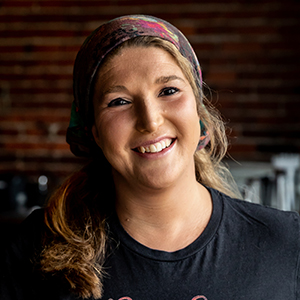 Cassie Piuma 
Chef
Sarma, Boston
Cassie Piuma is a chef mom from the Boston area. She owns a funky suburban restaurant called Sarma, where she cooks her version of modern Middle Eastern meze. She has been nominated for seven James Beard awards, loves all things tacos, and listens to a lot of Zeppelin.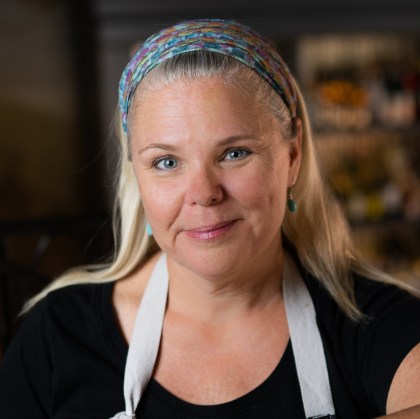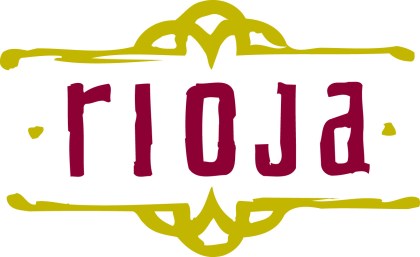 Jennifer Jasinski
Executive Chef/Owner, Rioja, Bistro Vendôme, Stoic & Genuine, Ultreia, Denver
Jennifer Jasinski is a James Beard Foundation award winner for Best Chef Southwest in 2013, semifinalist for Outstanding Chef in 2016, and Outstanding Restaurateur in 2020. Chef Jen operates Rioja, Bistro Vendôme, Stoic & Genuine, and Ultreia in Denver. A Wolfgang Puck alum, Chef Jen was a finalist on 2013 Top Chef Masters. She was named Western Regional Chef of the Year by the American Culinary Federation.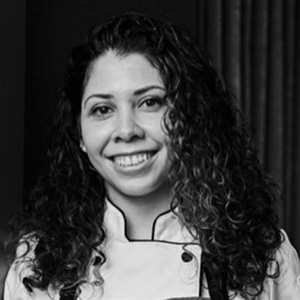 Claudia Martinez
Executive Pastry Chef, Miller Union, Atlanta
Claudia Martinez is a 2015 graduate of Johnson & Wales. She joined Miller Union as executive pastry chef in spring 2021. Chef Claudia was named a 2019 Eater Young Gun, a semifinalist for Outstanding Pastry Chef by the James Beard Foundation, and one of 32 rising stars under the age of 40 by Full Service Restaurant magazine. Recently she was named a 2022 James Beard Finalist for Outstanding Pastry Chef. Chef Claudia operates Café Claudia, an Atlanta-based pop-up café featuring desserts and pastries that partner with and benefit local BIPOC chefs and social justice organizations.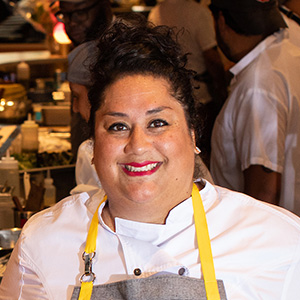 Ayesha Nurdjaja
Chef/Partner, Shukette, New York City
Ayesha Nurdjaja, a native of Brooklyn, opened her second restaurant, Shukette, in 2021, quickly earning a devoted following for her vibrant Levantine fare and enthusiastic reviews from the New York Times, among others. In 2022, she was recognized as a James Beard Award finalist for Best Chef: New York State.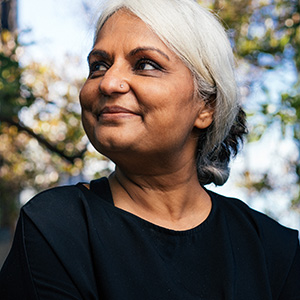 Heena Patel
Executive Chef/Co-owner, Besharam

Heena Patel is the chef and co-owner of Besharam, a regional Gujarati restaurant in San Francisco's Dogpatch district. Roughly translated to mean "shameless," Besharam features Chef Heena's bold interpretation of the flavors and dishes that were prevalent throughout her childhood in India, playfully reimagined within a California contex.

;